SOPA Media Insiders Webinar: Pangolins, Public Service, and the Benefits of Collaborative Journalism
Wednesday, 21 October, 2020, 4pm HKT
SOPA Media Insiders Webinar:
Pangolins, Public Service, and the
Benefits of Collaborative Journalism
In this SOPA Media Insiders Webinar, author and pundit James Crabtree will moderate a virtual panel with journalists from 2020 SOPA Award-winning entries that involved collaboration between publications.
---
Panelists:
Rizky Rahad and Yudistira Dilianzia, producers from Vice Indonesia, which collaborated with the Jakarta Post, Tirto, and BBC Indonesia to produce #NamaBaikKampus, winner of the 2020 SOPA Award for Public Service Journalism. About #NamaBaikKampus, SOPA judges said, "high impact collaborative journalism on the widespread but hidden crime of sexual assault on university campuses. This project checks all the boxes of public service: It reached out to affected people, showed the scale of the problem, and inspired a public conversation."
Elroi Yee, reporter for R.AGE Malaysia, who contributed to The Pangolin Reports which won 2020 SOPA Awards for Excellence in Journalistic Innovation and Excellence in Reporting on the Environment. The Environmental Reporting Collective, formed in early 2019, chose the pangolin trade as its first focus for in-depth investigation. More than 30 journalists from 14 newsrooms reported in Africa and Asia, conducting dozens of exclusive interviews and even going undercover. SOPA judges called The Pangolin Reports "a remarkably detailed and  harrowing expose" that was "superbly presented and expertly coordinated across the reporting team."
---
Panelists
Elroi Yee, R.AGE
Since 2015, Elroi has been working at R.AGE, producing multimedia investigative journalism, packaged for a social media audience. During that time, he has covered issues ranging from indigenous peoples and human trafficking, to refugees. His work at R.AGE includes the Peabody-nominated Student/Trafficked series, and the Asian Media Award-winning Refugees No More. R.AGE believes in the power of journalism to inspire change, which is why it regularly runs social action campaigns alongside its journalism. Its work has twice been nominated for the Peabody Awards.
Yudistira Dilianzia
Yudistira Dilianzia is a video producer working in Indonesia. His previous works for VICE and other online channels covered a wide range of topics, from music to politics.
Rizky Rahad
Rizky Rahad is an independent producer based in Jakarta, Indonesia. His work seeks to reimagine Indonesia's hetero-patriarchal narrative through visually-arresting representations of the fringes of society, from the ancient drag dancers of Java to the tattooed grandmas of Timor. As VICE's first Indonesia producer, he helped build the Indonesia office's video department from scratch, producing over 50 documentaries, and growing the channel from zero to over 500,000 subscribers in two years. Rizky's work has been published by international media around the world including VICE News, HBO, Discovery Channel, and Vox.
---
Moderator
Moderated by James Crabtree,
Associate Professor of Practice at the Lee Kuan Yew School of Public Policy
James Crabtree is a Singapore-based author and journalist, and Associate Professor of Practice at the Lee Kuan Yew School of Public Policy. His best-selling book "The Billionaire Raj" was short-listed for the FT / McKinsey book of the year. His career has spanned both policy and media, including working at the Financial Times, and as an advisor in the UK Prime Minister's Strategy Unit under Tony Blair and Gordon Brown.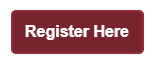 Zoom complimentary pre-registration is kindly requested, by Oct 20th.   Live Q&A will be available.

For enquiry, please email to [email protected]
---
Organizer