Leading the digital media revolution in a disruptive era
FB Live video of the event can be found here
Coconuts
PR Newswire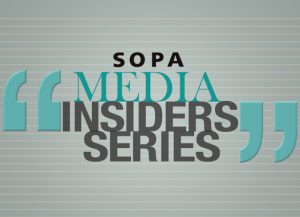 Leading the digital media revolution in a disruptive era
The digital media revolution, together with shifting consumption behaviors, has unearthed a demand for digital products. What are the challenges and opportunities that Asia-based media companies face when developing digital products?
Facing a steady decline in newspaper readership, traditional media companies are pressured to adapt to the disruptive environment in which they now find themselves. The digital revolution poses significant growth opportunities, like free (or nearly free) distribution channels and a growing global audience, but this revolutionary media landscape is not devoid of challenges. To develop digital products, traditional media companies need to combat fossilized habits and a newsroom operating cadence that isn't conducive to digital production.
Join us for a dynamic discussion about the opportunities and challenges that Asia-based media companies face when developing digital products. To transform their business models, should traditional media companies team up with internet giants? What cues can they take from the advertising industry? Should media companies act as an incubator for startups? How will an increasingly global but increasingly fragmented audience inform the development of digital products?
Date: May 3, 2018 (Thursday)

Venue: South China Morning Post office, 19/F Tower One, Times Square, 1 Matheson Street, Causeway Bay, Hong Kong
Time:
8:30- 9:00 for networking, registration and coffee/tea and croissant will be available.
Program to begin promptly at 9:00am.
A brief office tour option is available after panel discussion.  No photo taking inside SCMP office
Fee: HK$250 per guest
For enquiry, please call SOPA Secretariat at (852) 3664 2719 or email to [email protected]
Bookings will only be confirmed upon payment confirmation.
NO CANCELLATION / NO REFUND
REGISTRATION DEADLINE April 30th, Monday.  NO Walk in
Panelists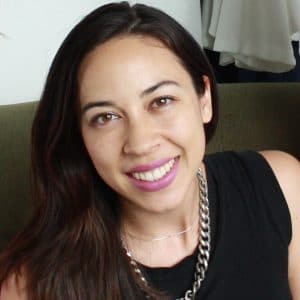 Tara Chanapai
Marketing Director & Thailand Country Head
Coconuts Media
As Marketing Director of Coconuts Media, Tara is responsible for the marketing strategy of Coconuts' products, most recently the COCO+ membership program, as well as branded content campaigns by local and international clients. Before joining Coconuts, Tara worked in marketing for brands such as KPMG, Red Bull and Pomelo, a fashion startup where she was in charge of digital content, marketing, and events.Tara holds a BA in Communications from the University of Western Australia and a Masters of Commerce from the University of Melbourne. Tara was raised in the US and Thailand and is based in Bangkok.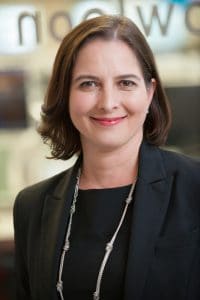 Anjali Kapoor
Head of Digital
Bloomberg Media, Asia Pacific
Anjali Kapoor is Head of Digital, Asia for Bloomberg Media, where she is responsible for overseeing the execution of Bloomberg's digital strategy in the region. Her team of digital editors based in Hong Kong work to unify Bloomberg's powerful existing media assets – including Bloomberg News, Bloomberg Businessweek, Bloomberg Markets and Pursuits magazines, Bloomberg Television, Bloomberg Radio and original digital video – to deliver relevant stories for Bloomberg.com.
Previously, Anjali was Director, Digital News Strategy at The Globe and Mail in Canada where she oversaw the digital editorial strategy from Singapore for more than three years. Before moving to Singapore, she was the Managing Editor, Digital for the publication in Canada, where she worked with senior management to shift the traditional newsroom into a digital culture. For more than two years, she oversaw a team of digital editors responsible for the running of The Globe and Mail on multiple platforms.
Prior to The Globe and Mail, Anjali was Director of Product & Editorial at Yahoo! Canada where she was responsible for overseeing the overall content strategy and business goals of core digital products like Front Page, News, Finance, Lifestyle, Sports, Community and Video.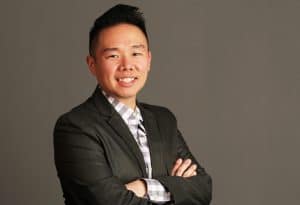 Malcolm Ong
Head of Product
SCMP
Malcolm Ong was appointed Head of Product, South China Morning Post in August, 2017.
He joined SCMP from Lyft, an online ride-sharing platform that operates in over 550 cities in the US. He was instrumental in spearheading an array of product initiatives from new channel development to partnerships with Fortune 500 corporations. Under Malcolm's stewardship, Lyft launched its first progressive web app, Amazon Fire app and Windows 10 app. Prior to Lyft, Malcolm was an Entrepreneur-in- Residence at 500 Startups, a global venture capital fund with over US$350 million in committed capital, where he advised a class of 30+ startups through the fund's accelerator program. Before 500 Startups, Malcolm co-founded Skillshare, a New York-based education start-up, and led the product team at OMGPOP, a New York-based gaming studio. He has also held senior technology positions at Razorfish and IBM.
Malcolm holds a BSc degree in Computer Science with a double major in Business Administration from Carnegie Mellon University.
Moderator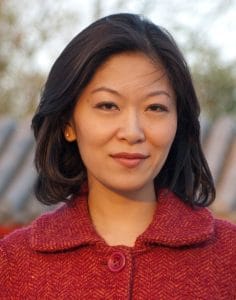 Juliana Liu
Senior Editor
Inkstone, SCMP
Juliana is senior editor at Inkstone. Previously, she was an international correspondent for BBC News in Hong Kong. Queens-native Juliana leads Inkstone. Before becoming a suit, she was known in Hong Kong for being the most pregnant person in recent memory to cover a major breaking news story: She and her 8.5-month old fetus were tear gassed at the Occupy Central protest in 2014. Before joining inkstone, Juliana was the Hong Kong correspondent at BBC News, reporting for television, radio and online. Before that, she was a business anchor and reporter for BBC World News, the international television arm of the BBC, working out of Singapore, London and New York.
Before becoming an international broadcaster, Juliana was a Beijing correspondent at Reuters. She started her career as a Reuters graduate trainee, covering the civil war in Sri Lanka, where she developed a constant craving for spicy food. In her spare time, Juliana is still attempting the 'crow' pose in yoga, and volunteers at the Foreign Correspondents' Club of Hong Kong, where she was the first Woman of Colour to be elected president.
Organizer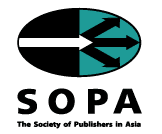 Organized in cooperation with