News Sustainability Report 2022
Commissioned by The Society of Publishers in Asia (SOPA), supported by the Google News Initiative, and prepared by Economist Impact, the 'News Sustainability: Investing in the Future of Asia-Pacific's Info-Ecosystem' report has been launched last Tuesday - July 19, 2022.
The Key Report Insights were presented by Naka Kondo from Economist Impact. Followed by a comprehensive panel discussion with Joey Chung of News Lens, Ritu Kapur of The Quint, and Ross Settles of Journalism and Media Studies Centre - The University of Hong Kong. The Launch Event was moderated by Sharanjit Leyl of Redhill.
Watch News Sustainability Launch Event on SOPAAsia YouTube Channel
Download Full Report | Infographic
Read the Economist Impact: Key Report Insights
Check out News Sustainability Report - Media Coverage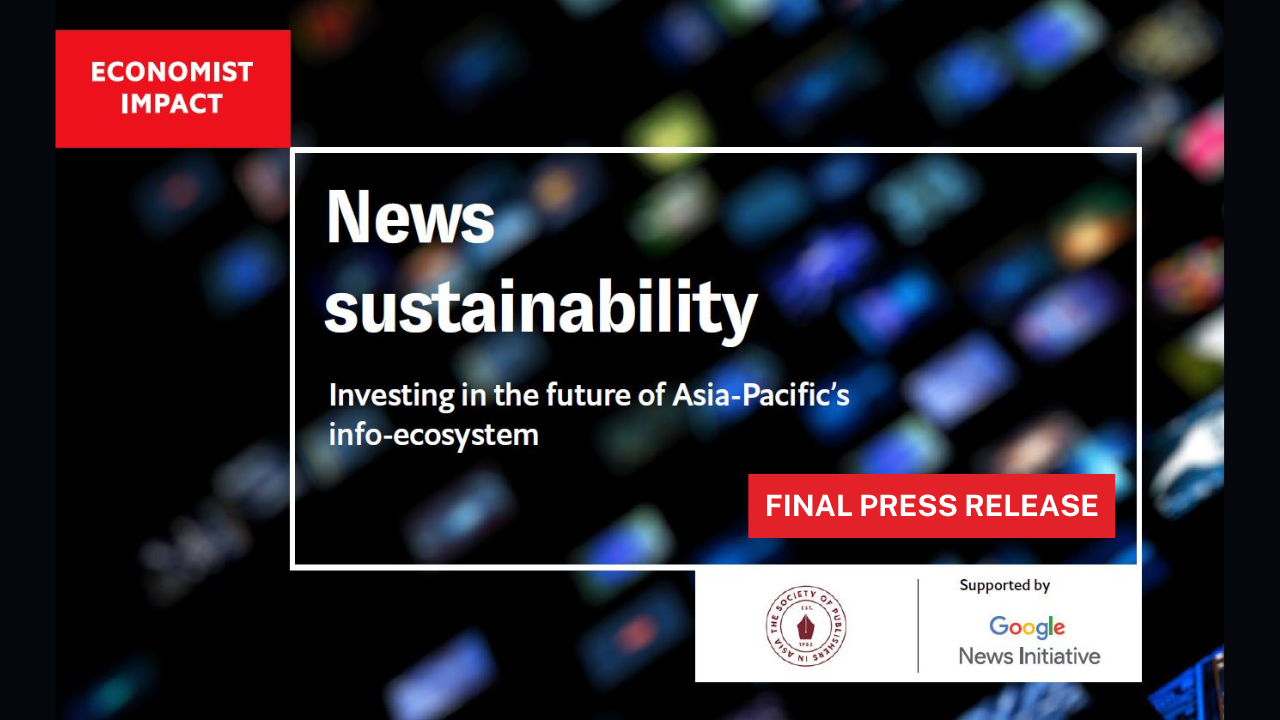 Research performed by Economist Impact, commissioned by the Society of Publishers in Asia and supported by the Google News Initiative, highlights long-term unsustainability in the Asia-Pacific's news media industry despite evergreen demand – stressing the need for technological and business model innovation