SOPA Media Insider "Content Talent" panel discussion Nov 15, 2017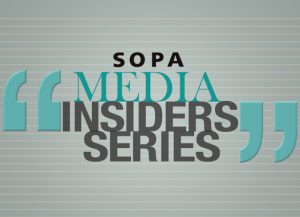 Video can be viewed here: https://youtu.be/yzhC9p3ueYI
Content Talent
Publisher's creative agencies, ad agencies, PR agencies, content agencies and brands themselves are all looking for content talent. Is there enough to go around?
From product-based content marketing to thought leadership research, the demand from marketers and advertisers for bespoke content continues to grow in Asia. Specialised content agencies have sprung up to service this need, while a growing number of publishers such as The Economist Group, Forbes, The Atlantic, The Financial Times and The New York Times now have their own in-house creative agencies to serve their advertising clients. Advertising and PR agencies have also extended their services, while some brands have chosen to produce content in-house.
Join us for a dynamic discussion about where and how all of these content providers are finding talent. Where are the biggest skills gaps? Are journalists the best choice for commercial content? Will the high cost of living drive talent out of the industry? Are India and the Philippines possible solutions?
Date: November 15, 2017
Time:
8:30- 9:00 for networking, registration and coffee/tea and pastries will be available.
Program to begin promptly at 9:00am.
Venue: Bloomberg Auditorium, 25/F, Cheung Kong Centre, 2 Queen's Road, Central, HK
Fee: HK$250 per guest
For enquiry, please call SOPA Secretariat at (852) 3664 2719 or email to [email protected]
Bookings will only be confirmed upon payment confirmation.
NO CANCELLATION / NO REFUND
Due to Bloomberg's advanced registration policy, no walk-ins will be allowed.
Panelists
Ally Barnard
Senior Manager, Marketing and Communications
JLL
Ally is a Senior Manager with JLL's Marketing and Communications team. She leads the firm's Hong Kong-based research and content marketing; commissioning, writing, producing, and editing articles, reports, infographics, and videos.
She was previously a Producer with CNN International, both in London and Hong Kong. Working on the network's Asia prime-time news and business shows, News Stream and World Business Today, she managed daily live programming, breaking news, and rolling coverage.
A bookworm and media nerd at heart, Ally has a Master's Degree in Radio from Goldsmiths, University of London, and a Bachelor's Degree in English Literature from the University of East Anglia.
Tony Chow
Regional Director, Creative & Content Marketing, Asia Pacific
Marriott International
Tony has more than 20 years of experience in the media, marketing, broadcast and communications industry, including 10 years in the digital media. He is an award winning Executive Producer & Producer & Director.  Over the course of his career, he has produced many award winning TV commercials, online videos and Television programs for major clients like McDonalds, Sony, Canon, P&G, Calvin Klein, Levi, StarHub to name a few, as well as for broadcast networks like Discovery Channel, National geographic, BBC, History, AETN, Fox International, CCTV China, Scripps and Food Networks USA/UK.
He was also the elected President of the Singapore Independent TV Production companies' Association for a consecutive 7 years term, from 2001 to 2007. Following that, Tony went on to helm international content distribution and production- company, Off The Fence's Asia's office in Singapore as its Managing Director, overseeing the production and distribution of TV content in Asia.
Tony is currently the Director of Creative and Content Marketing for Asia Pacific of Marriott International. He is also a highly sought after speaker, strategic consultant & trainer at various international media events and a regular jury member of several international TV and Film awards which include the prestigious International TV Emmy.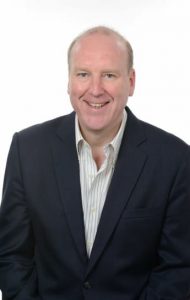 David Ketchum
CEO, Current Asia
Chairman, Digital + Direct Marketing Association
David is founder and CEO of Current Asia, a company that uses data to create better customer experiences and do better marketing.
He's also Chairman of the Digital + Direct Marketing Association Asia [D+D], driving industry promotion and networking activities.
Previously, he founded Upstream Asia, a company that grew into a regional marketing network and was acquired by Bite Communications.
He also served as SVP, Marketing and Communications for Calvin Klein Asia, and held senior positions with PR agencies in Asia and Europe.
He's the author of BIG M, little m Marketing: New Strategies for a New Asia.
Kevin Lau
Development Officer/Career Strategist
JMSC, HKU
Kevin Lau is the Career Advisor for journalism students at The University of Hong Kong. He is responsible for the internships and career development of over 200 journalism students.
Over the years, Kevin has produced work for organizations in Asia and the United States including Quartz, US News and World Reports, G4techTV, Revision3, Asia Sentinel, and DirecTV.
A native of Los Angeles, California, he has a Master's degree from the Hong Kong Polytechnic University in Multimedia and Entertainment.
Patricia Sham
Director & Principal Consultant, Asia
Media Marcomms Asia
With over fifteen years of Executive Search experience in Hong Kong, Patricia offers comprehensive coverage in a niche sector. As a specialist in Media, she has worked with Global Media Brands, Information Solution Providers, Business Consultancies and Agencies. She has placed candidates in Content Marketing & Development, Journalism & Communications, Strategy & Change Management as well as Sales & Commercial Management,
Patricia hopes to achieve a preferred business partnership based on trust, open communication and loyalty. In return, aims to deliver on our core values of Quality, Commitment & Results.
Moderator
Laurel West
Managing Director, Content Solutions, Asia
The Economist Group
Laurel is managing director of The Economist Group's Content Solutions Unit for Asia, overseeing the group's fast-growing content business. She is based in Hong Kong but covers the region spanning from Australia to India.
Prior to taking up a more commercial role in April 2017, Laurel was the editorial director of the Asia Thought Leadership team.
Earlier in her career with The Economist Group, Laurel spent ten years as an India analyst with The Economist Intelligence Unit, editing the fortnightly report, Business India Intelligence and writing and editing several research reports on India, including Joint ventures in India: Structuring and managing for success. Prior to India, she covered Asean markets.
In all, Laurel has more than 20 years experience researching and writing on Asia. Prior to joining The Economist Intelligence Unit she spent four years in Tokyo where she wrote and edited market research reports for the Japan External Trade Organization, and helped to edit the Japan International Cooperation Agency's research on industrial sub-sector development in Asean. She is a guest lecturer at the Journalism & Media Studies Centre at Hong Kong University and a judge of the Society of Publishers in Asia's annual awards for editorial excellence.
Organizer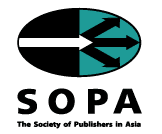 Organized in cooperation with