SOPA Media Insiders series webinar – 2021 Awards winners Investigative Reporting
Join SOPA on Thursday September 9th 11am LIVE for an online panel discussion with the winners of the SOPA 2021 Editorial Awards — Excellence in Investigative Reporting category.
We will proudly present three journalists, from The Associated Press, International Consortium of Investigative Journalists and Sixth Tone, whose tenacity and doggedness in bringing to light ugly uncomfortable truths prompted change and action. These reporters have ventured into the heart of palm oil plantations to uncover heartbreaking abuses, studied scores of documents to show how the big banks missed money laundering red flags and gone undercover to discover how babies are being sold over the Internet. Hear how these award winners stuck to their stories with grit, sensitivity and persistence, and what impact their stories had.
Here are the winning articles from the SOPA 2021 Awards:
Excellence in Investigative Reporting (卓越調查報道獎)
Global
Award for Excellence: The Associated Press, Fruits of Labor

Honorable Mention: International Consortium of Investigative Journalists, Malaysiakini, The Asahi Shimbun, BuzzFeed News and more than 100 other media partners around the world, The FinCEN Files
Regional
Award for Excellence: Sixth Tone, Inside China's Black Market for Foster Children
Panelists
Scilla Alecci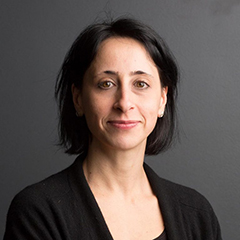 Investigative reporter and video journalist for ICIJ
Scilla is an investigative reporter and video journalist for ICIJ. She is also partnership coordinator for Asia and Europe.
A native of Italy, before coming to the U.S., Scilla was based in Tokyo where she worked for Bloomberg News and other news organizations. In 2016 she was a member of the Japanese reporting team that took part in the Pulitzer Prize-winning Panama Papers investigation.
Her work has also been published by the New York Times, the Huffington Post, the Japanese magazine Shukan Asahi and others. Scilla holds master's degrees in East Asian studies and journalism. She recently published a book in Japanese about the Panama Papers and the new frontiers of investigative journalism. In addition to being a reporter with ICIJ, Scilla was invited to become an ICIJ member in 2017.
https://twitter.com/shirafu
https://www.linkedin.com/in/scillaa/
Margie Mason

Margie Mason is a global investigative reporter for the Associated Press who has spent nearly two decades reporting from Southeast Asia. Her stories often focus on women, children, poverty and human rights abuses. In 2016, she and three other AP journalists won the Pulitzer Prize for Public Service, along with numerous other awards for a series of stories about slavery in Southeast Asia's fishing industry, resulting in more than 2,000 men being freed. In 2020, she and Robin McDowell wrote an award-winning investigation into labor abuses in the palm oil industry in Indonesia and Malaysia, helping prompt the US government to ban imports from two major companies. It was named a Pulitzer finalist in investigative reporting. That same year, they published another series that helped free a Minnesota man jailed for life as a juvenile. Mason graduated from West Virginia University and was a Nieman fellow at Harvard.
https://twitter.com/MargieMasonAP
https://www.linkedin.com/in/margie-mason-b23aa1135/
Zhang Wanqing

Zhang Wanqing is a Sixth Tone reporter covering gender and society. Graduated in Gender Studies, my passion is to tell a human story, about how a policy, a technology, a public crisis, has been silently changing people on the fringes of Chinese society.
https://twitter.com/wanqingzhang65
https://www.linkedin.com/in/wanqing-zhang-959921128/
Moderator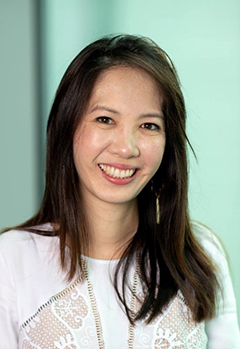 Moderated by Joyce Koh
Bureau Chief, Singapore
Joyce helms a newsroom of about 80 reporters and editors in the Singapore bureau, one of Bloomberg's biggest bureaus in Asia that covers sectors spanning markets to commodities, finance to billionaires. Prior to her appointment, she was a deals reporter for 8 years, breaking news on the biggest M&A and equity capital market transactions in Southeast Asia, as well as tracking the ins and outs of the investment banking industry. She has also covered financial institutions in the region, particularly charting the explosive growth of the wealth management sector in Asia. Joyce has a Bachelor's degree in Economics and History from Northwestern University, and a Master's degree in Business and Economic Reporting from New York University. Before Bloomberg, she worked for The Business Times and Oversea-Chinese Banking Corp. in Singapore.
https://twitter.com/Joyce__Koh
https://www.linkedin.com/in/joyce-koh-1a11a1bb/
Zoom pre-registration will be required, login will be sent to registrants by email.  Live Q&A will be available.
For enquiry, please email to [email protected]
Organizer
Organized in cooperation with
Supported by